Home Watch is "A visual inspection of a home or property, looking for obvious issues."
Elite Home Watchers will give you the peace of mind you need while you are away. Help reduce coming home to unwanted disasters and make your return home stress free.


Email
fitz@elitehomewatchers.com

Home Watch
We check your home weekly or bi weekly and provide an electronic report with comments and pictures of our findings.  Our inspections are based on NHWA best practices.
Concierge/Key Holder
Vendor coming to do work at your home?  Maybe a delivery?  Letting someone use your home and need to provide key?  We are your point of contact for your home when you are away!
Storm Services
When a tropical storm is approaching the Gulf Coast, your concern for you home goes off the chart!
While we can't do anything about the storm, we can take preparation and follow-up measures.
Handyman
Need a project completed?  Have some repairs that need attention?
Ask about our Handyman services and let us take care of things!
Tom and Elizabeth Fitzpatrick
About The Owners
Tom and Elizabeth are Elite Home Watchers that are fully licensed, insured, and bonded. They are local professionals that will provide you with that peace of mind you desire for your home and valuables while you are away. Accredited and certified by the NHWA, they will thoroughly inspect your home's interior and exterior. After each home visit they will provide you with same day, real-time, GPS enabled inspection report which includes pictures from each visit. If any items are identified with cause for concern, they will provide you with critical documentation required by your insurance company should any damage occur while you are away. Tom and Elizabeth will also provide options for possible repairs or remediation, while offering to oversee any such projects. With the Fitzpatrick's Elite Home Watch service, you can be assured that you are entrusting your home and valuables with reliable and trustworthy professionals.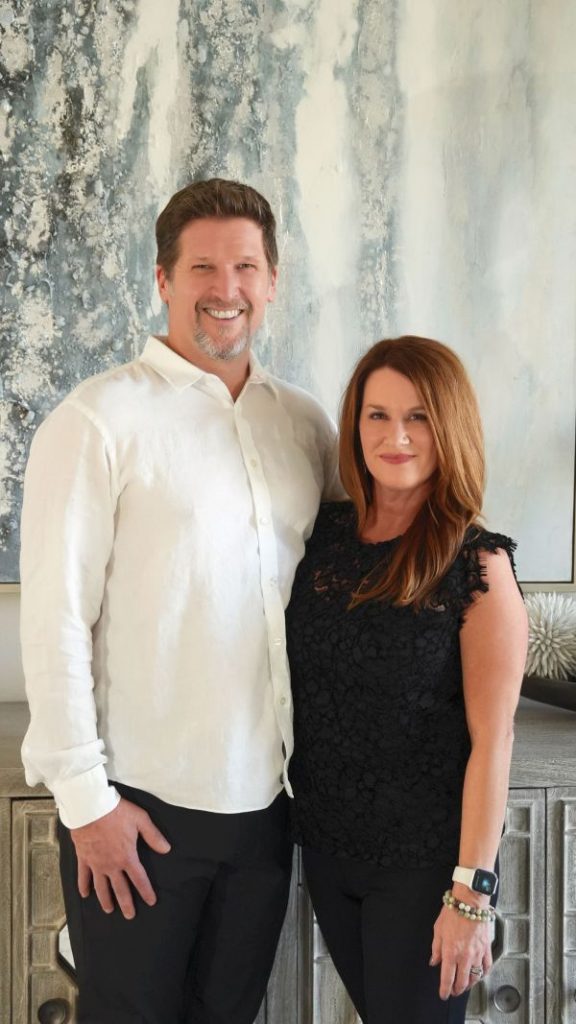 Glenn Fitzpatrick
2022-06-23
We hired Tom Fitzpatrick to hang 4 chandeliers and 8 fans/lights throughout our new Azario home. These were not at all simple. And Tom did an excellent, professional, and very high quality work. His work is detailed, he did not cut corners, and insured all installations were to code and met our exact expectations. We would highly recommend Elite Home Watchers. Glenn and Suzanne
Professional and reliable home care service! Team always goes the extra mile to help to care for our home and make our lives easier! Thanks Tom and Elizabeth!!!
Stacy Rumbaugh
2022-05-28
Tom and Elizabeth were wonderful to work with! They are honest, reliable and professional. They did an awesome job hanging wallpaper, installing lights, and watching our home for us while we were away for the summer. We highly recommend them!!
Service Areas
Elite Home Watchers
Serving the cities of Sarasota, South Sarasota, Braden River, Bradenton, specializing in Lakewood Ranch, Anna Maria, Holmes Beach, Bradenton Beach, Longboat Key, Bird Key and Siesta Key.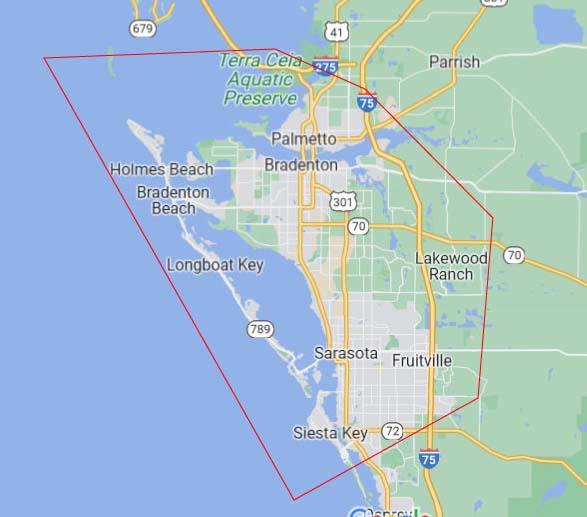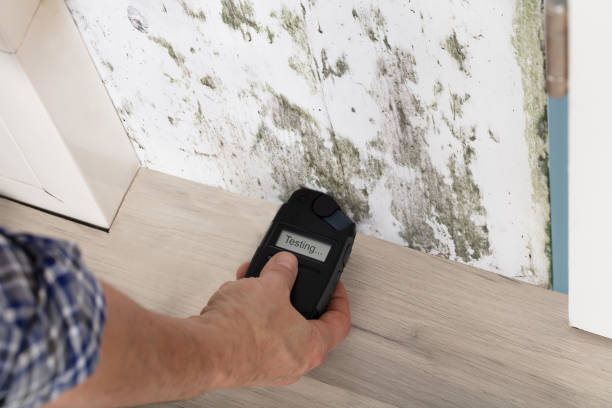 Did you know that it takes only 72 hours for mold to start growing? One of the main causes of damage in a home is a malfunctioning HVAC. Drain lines get clogged, system is left on fan, things regularly happen that can quickly cause issues that get out of control if not checked regularly.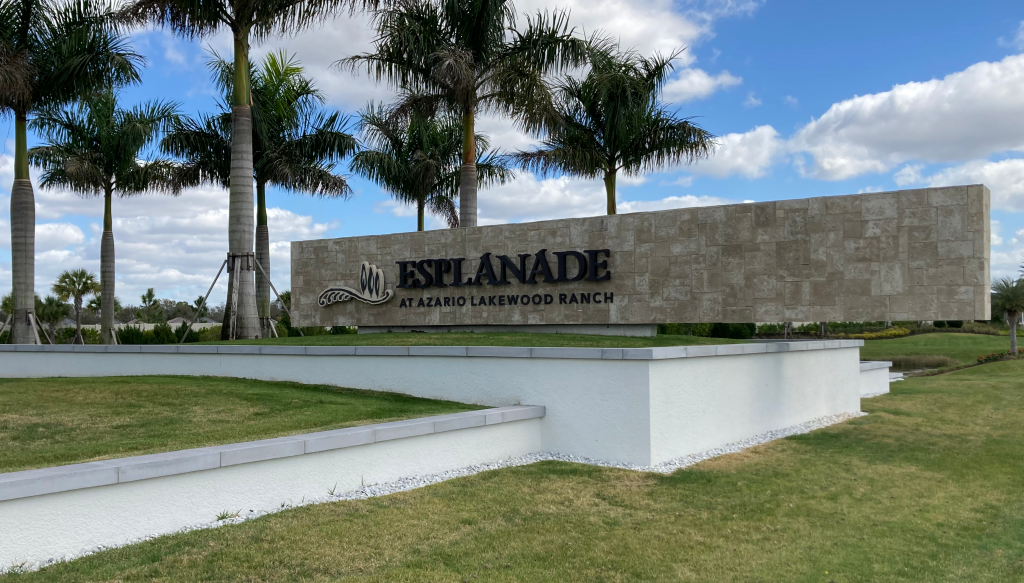 Why do you need a home watch service?
Home watch is NOT house sitting or property management.  A home watch service is specifically focused on ensuring that home stays in good working condition and that maintenance issues are identified and addressed keeping damage that can be caused by deferred maintenance to a minimum. Consistent documented checks are vital in locations with extreme weather maintenance items can pop up and become costly fixes extremely quickly.
Percentage of Insured Home Owners That Do Not Have A Complete Understanding of Their Coverage

52%

52%
Source: J.D. Power Survey 2021
According to HUB International one in 20 insured homes has a claim each year.  (This a nationwide statistic and is much higher in our tropical climate.)
It is important to understand what is required by your home insurance company to give you the best chance of receiving payment on claims should an issue arise.
According to Forbes Advisor: One of the biggest mistakes made on insurance claims is not maintaining residence – Home insurance is for unexpected damage, not problems that could have been dealt with. Neglecting to maintain your home can lead to problems that won't be covered by home insurance.
For example: a burst pipe would be covered but a roof leak that goes unfixed could be denied if no action is taken.
Elite Home Watchers will provide with the documentation required to give you the best chance with your insurance claim should an issue arise. Our electronic GPS enabled reports are sent to you at the end of each visit. We work with you to customize our visit schedule and checklist to meet your individual needs and can quickly assess and help with those maintenance items.
Fact:
… if you spend more than 30 days away from your home and damage occurred, your insurance company could deny your claim if you don't have a "home watch" service along with documentation of the visit.
Accredited, Certified, Bonded & Insured