About
Why Elite Home Watchers?
Your home is your sanctuary. It is filled with memories and possessions that deserve to be cared for when you are away as you would if you were there. Mother Nature constantly beats on our homes with sun, wind and water causing materials and systems to break down over time. Mechanical items like air conditioners clog and break. Pipes leak, people trespass and an assortment of other things can and will occur. There are a thousand reasons things happen, the best way to defend against damage from maintenance items is to stay on top of them.
Elite Home Watchers is a team of professionals focused on our clients and their homes.
Accredited member of the National Home Watch Association
Owners Tom and Elizabeth Fitzpatrick have achieved the designation of Certified Home Watch Professionals.
Tom is a licensed home inspector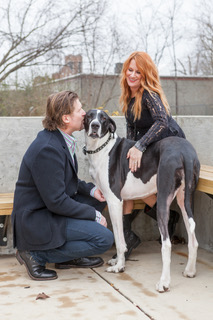 Tom & Elizabeth Fitzpatrick, with Bug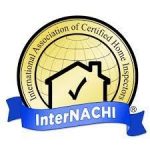 Tom is licensed by the International Association of Certified Home Inspectors.
We are Tom and Elizabeth Fitzpatrick, our story started on a horse farm in a small North Georgia town. Elizabeth was a Realtor in Chattanooga, TN. where she was raised on Signal Mountain. Graduating from GPS and later attending the University of Tennessee Knoxville, her caring nature led her to a fulfilling career as a massage therapist. She specialized in sports and neuromuscular therapy working on a variety of personalities in professional sports and entertainment. Her creativity and love of fine food called her to open and transform a former 1920's pharmacy into an award winning restaurant that was featured in Southern Living magazine and used as a backdrop for tv series and a movie. Elizabeth expanded her passions for helping others along their real estate journeys building lasting relationships with her clients.
Tom was born and raised in the Poconos of Pennsylvania. I graduated from Kansas State University, earned an MBA and a Masters in Project Management. I spent 20 years in various roles that gave me the opportunity to travel. I was blessed to work with amazing people located around the world managing diverse teams and projects in multiple countries. Working in the global market taught me the importance of professionalism, communication and confidentiality in every interaction.
Elizabeth and I began working together as a real estate team, licensed in FL, TN and GA. We focused on investing, rehabbing, and selling properties, while helping others do the same. Tragic family loss prompted us to move from Chattanooga TN to Sarasota FL. with our beloved Great Dane Bug. We decided to transition south to be close to family and join them in real estate. We are huge animal lovers, outdoor enthusiasts who love to explore all the beauty in nature. We are inspired by doing what we can to make a positive impact on the world and bring value to the people we meet.
Our business foundation is based on three key factors:
Professionalism
Communication
Confidentiality
Professionalism is extremely important
To ensure that we provide the most professional service possible we aligned Elite Home Watchers with the National Home Watch Association and are certified Home Watch Professionals fully insured, licensed and bonded. This is the only way to ensure that our clients as well as ourselves are protected in the case of an accident. When deciding to work with someone, particularly when providing access to your home, it is imperative to ensure that the people you allow that access are professional, insured and have your best interests at heart. Being a certified member of the NHWA means that you are working with a company that cares and have agreed to be held to a higher ethical standard than the average individual. Being a certified member of the NHWA also means that we keep up to date with industry best practices and technology through mandatory continuing education and certification refresh every 2 years. This is our business and our passion, the attention and service that you will receive will leave you with no question.
Communication is key
We actively listen to our customers wants and needs to determine the optimum level of service. We have the ability to act as a one stop shop for your home watch/handyman needs. To keep exposure to a minimum, weekly visits are recommended and encouraged with pricing discounts.  Our customer focus and passion for homes in general means that we will take time and put our trained eyes on all the vital components in your home. 
When we have complete our check, you will receive real time reports with pictures at the time of the visit. Should any items require attention, they will be noted on the report, accompanied by pictures and text description and a follow-up call. Dealing with any issues immediately will ensure problems are kept to a minimum.
Confidentiality for your protection
Your home, what you do, who you choose to work with and when is your business. We completely understand this and manage Elite Home Watchers in a manner that ensures your privacy will be maintained, utilizing physical and IT security measures you can feel assured that your information is safe. We respect our clients' confidential information and privacy. Any information collected by Elite Home Watchers LLC will only be used internally. We will never make any information available to 3rd parties with the exception as required by law.
Accredited, Certified, Bonded & Insured